Wings Out lyrics
Title: Wings Out ft. Kasey Maye
Album: Late To The Party
Producer: Mr. J
Hook
Go ahead and take that chance.
Don't let fear break your plans.
How you gonna make your mark,
If you don't ever start
To let your wings out?
Let your wings out.
Verse 1
It might look dreary but the jury's not out yet.
Don't get teary. Crying's not the only outlet.
The world is full of people saying what you can't do.
Why join them when they can't hold your candle?
Just gotta show them that, you won't let them hold you back.
Deep well of talent, no bright lights gon evap.
You've been dedicated. Now let's elevate it.
From second fiddle to the soundtrack of celebrating.
You've been working hard. The payoff is coming.
I've seen you on your job. No days off for nothing.
Anybody can say it. Belief is shown in action.
The weak man is laughing while the strong makes it happen.
Opportunity won't knock if the door is not erected.
The world is unaffected by those who've neglected
The gifts and the talents and the skillz they possess.
So let your wings out. That feeling's the best.
Verse 2
We were meant to make N.O.I.S.E. like a speakerphone
Till our haters drop down and get their eagle on.
Split! And they can hold our bananas.
While we pose for the cameras; stick our nose up at bammas.
They been talking junk, bout time we recycle them.
Turn trash to cash then laugh at the sight of them.
Let's let our success be the antiseptic.
You're brilliant. Your life should reflect it.
Don't waste time on them. Just shine on them.
It's funny how they get smaller when you grind on them.
And when they change their tune, hit rewind on them.
Play it back, then act like you went blind on them.
You don't have to shoot them all. You can mute them all
By keeping paces that make them inhale albuterol.
Puff puff as you pass them
When you let your wings out and soar to heights they can't fathom.
Bridge
This is for my folks who've been hated on.
Here's your boost. Let loose. What ya waiting on?
Let them see the swag in your stroll.
Can't win the game if you don't grab the controls.
And this is for us underdogs.
Crowded by doubters but now you see we're gonna ball.
I'm just playing out my dreams.
See good things happen when you let out your wings.
Click through the albums below and select any song to see the full lyrics for your favorite Infinite Skillz track while you listen.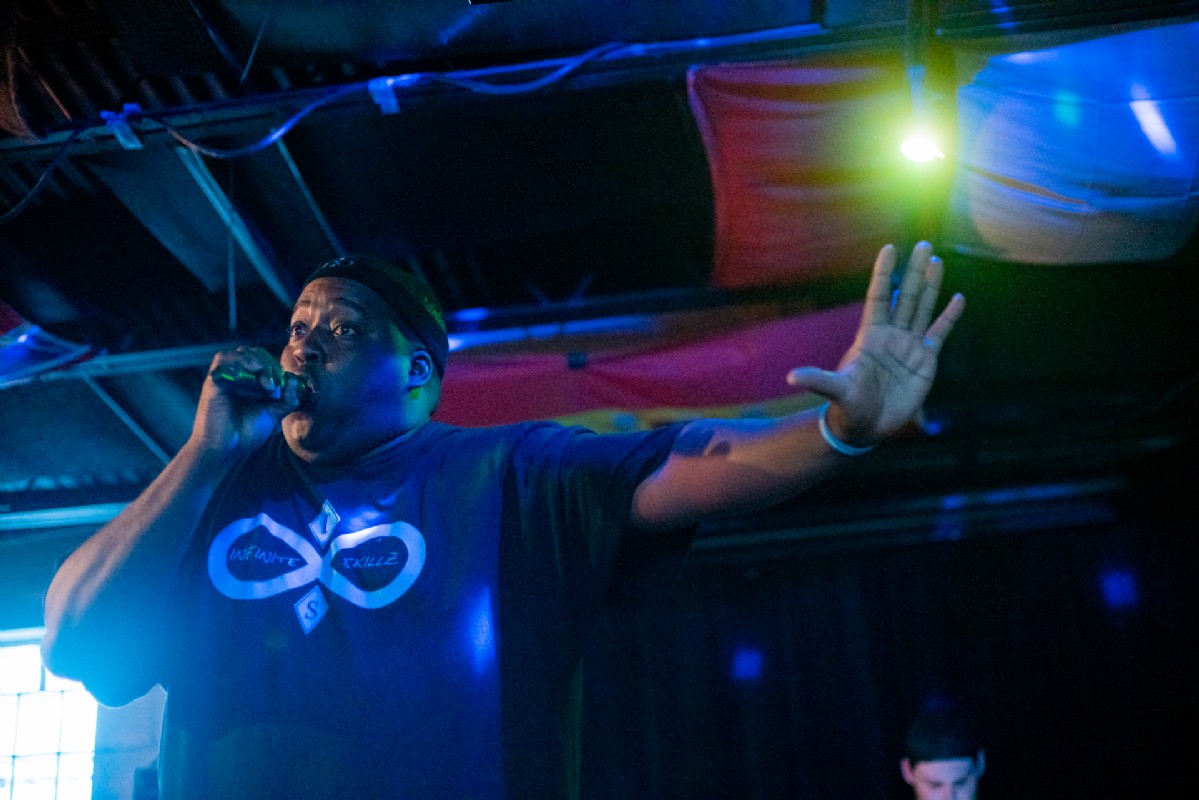 *All lyrics written by Infinite Skillz unless otherwise stated.