Stay Ready lyrics
Title: Stay Ready
Album: The Anomaly
Producer: Wreckless Beats
Hook
If you stay ready you don't have to get ready.
If you stay ready you don't have to get ready.
If you stay ready you don't have to get ready.
If you stay ready you don't have to get ready.
Verse 1
What's beef when you got ties to the Pentagon?
I'll have you tied up asking why are your men all gone.
Nobody's got guns like the Armed Forces.
You can drive by in a Caddy but we're on warships.
B.A.S.E. Inc is the Army, better yet the Navy.
On the U.S.S. Smoke-An-Emcee-Daily.
I really don't know why you want to come at me.
You have no weapons. How you gonna combat me?
Those guns you talk about were made by Hasbro.
I might need an AbFlow, but you bammas still have no
Chance in ten hells to kill Infinite Skillz
Cuz as sure as skin sells, I can break wills.
I slaughter more cats than Bangkok butchers
And stay punking bammas like Ashton Kutcher
Wristband's on my left hand cuz mics get heated
So if you aint prepared get ready to get defeated.
Verse 2
You thought that you could see me when you heard that I rap.
But you got bad information like Bush and Iraq.
Now you're looking twice as dumb him mixed with Quayle.
My flow's fit for Braille. Vocab tips the scale.
If yall aint a bunch of bammas, then I can't tell.
If your shit aint stinking, then I can't smell.
If rappers gotta sling yay, then I can't sell.
But if they want real flows, then I can't fail.
That boy Infinite be rapping his ass off.
He aint from Houston but he's bout to be blast off.
You bout to be cast off, this island of Hip Hop
I'm trying to get it and go like gas at a Pitstop.
If you don't want me pissed off,
That chatter gone get stopped.
Keep clutching at my cloak and I'll be ripping your wrist off.
Keep thinking my clique's soft.
Keep fronting like Big Boss.
Aint no clips in your pockets. That's lotion and lip gloss.
Verse 3
I treat rap like a sack and remove the bad seeds.
I don't move at fast speeds, but you won't pass me.
I do this in my leisure but still give beats seizures.
Yall repeat my words like you work at Little Caesar's.
You may have thought Virginia only had instrumentals
But Infinite's a beast when it comes to pad and pencil.
I'm a living legend, with papyrus dude.
Your flow needs more seasoning like Irish food.
Yall need more light. Open your iris fools.
Aint trying to be rude but how high was you?
Yall aint really problems. You're Y2K
A lot of hype but the type I make go away.
If you aint rolling 20 deep, you're quiet as Bo Peep
Without your backup all that yelling goes sleep.
You're Pinocchio Pac's. You boys aint real.
You didn't turn thug till you bammas got deals.
Click through the albums below and select any song to see the full lyrics for your favorite Infinite Skillz track while you listen.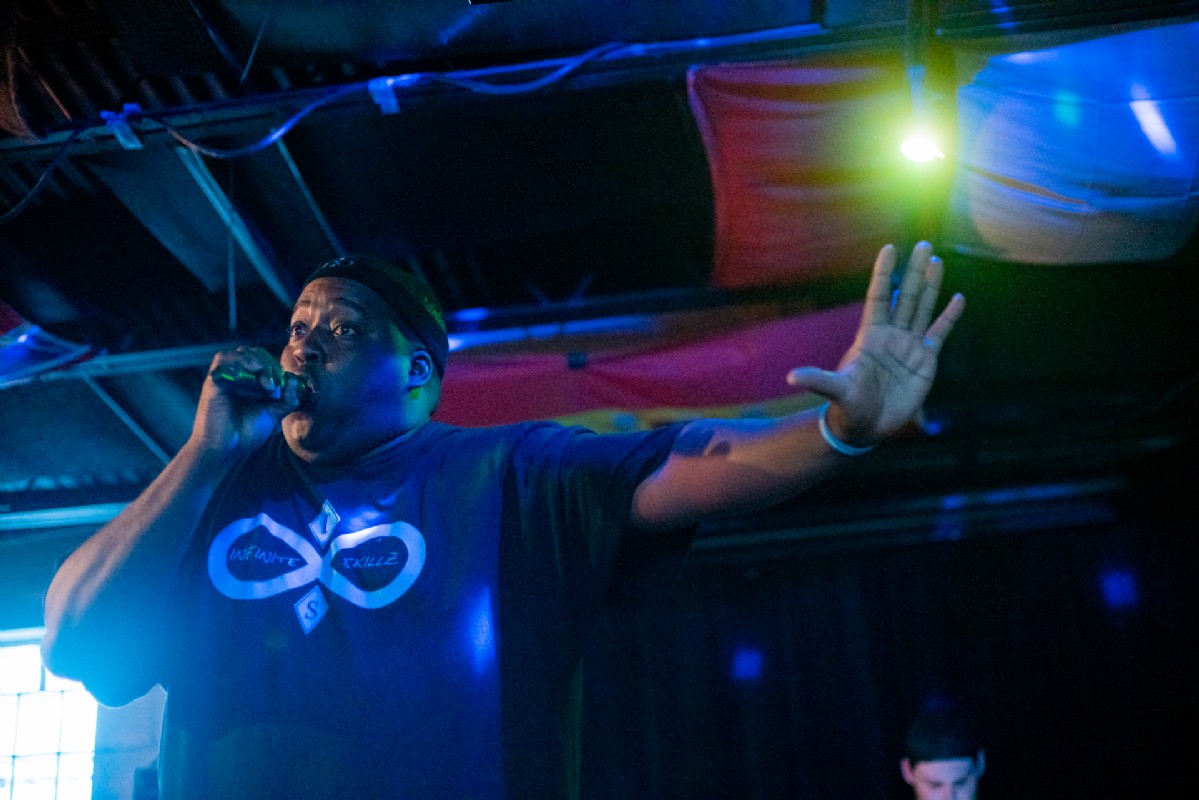 *All lyrics written by Infinite Skillz unless otherwise stated.