Respect lyrics
Title: Respect
Album: Slave Music
Producer: Mr. J
Verse 1
My schooling is better than your rulers is
And I kept pace with all of the coolest kids
Wasn't bout my Starter jacket; I was quick to start a racket.
Captain of the team even though I wasn't quarterbacking.
Jokes all day but got them grades.
Blocked a lil hate but never rocked them shades.
Down to act a fool when the time was right.
But now I'm on that Tribe vibe; beats and rhymes for life.
My award tour began when I chose this lane.
To save my people from the evil like when Moses came.
This time the terror is much more nefarious.
Self-inflicted wounds are the cause of embarrassment.
The same people that we say we respect.
We neglect in the so-called pursuit of a check.
Let these other rappers tell it, life is money and chains.
But I'ma do like Barack and be an omen of change.
Verse 2
If I don't sell it won't start my heartbreak.
I keep a day job and make art for art's sake.
I'm trained as a journalist, so you know my quotes are tight.
When it comes to real emcees, Infinite's the prototype.
Better yet, I'm sort of like a motorbike.
Making N.O.I.S.E., showing light everywhere I go at night.
And I could pop a wheelie but I'm really not that silly.
And I'm of sound mind, you aint got to Dr. Phil me.
One false move, and it's all curtains
So I work twice as hard to make sure I'm certain
The outcome acquired is the one I desire.
Got a face full of sweat cuz my head's full of fire.
Spit game with best, but I'd rather lather life lessons
Though my guess is, you're trying to add to my stresses.
I prove myself one flow at a time.
So you can keep all the jewels but this moment is mine.
Click through the albums below and select any song to see the full lyrics for your favorite Infinite Skillz track while you listen.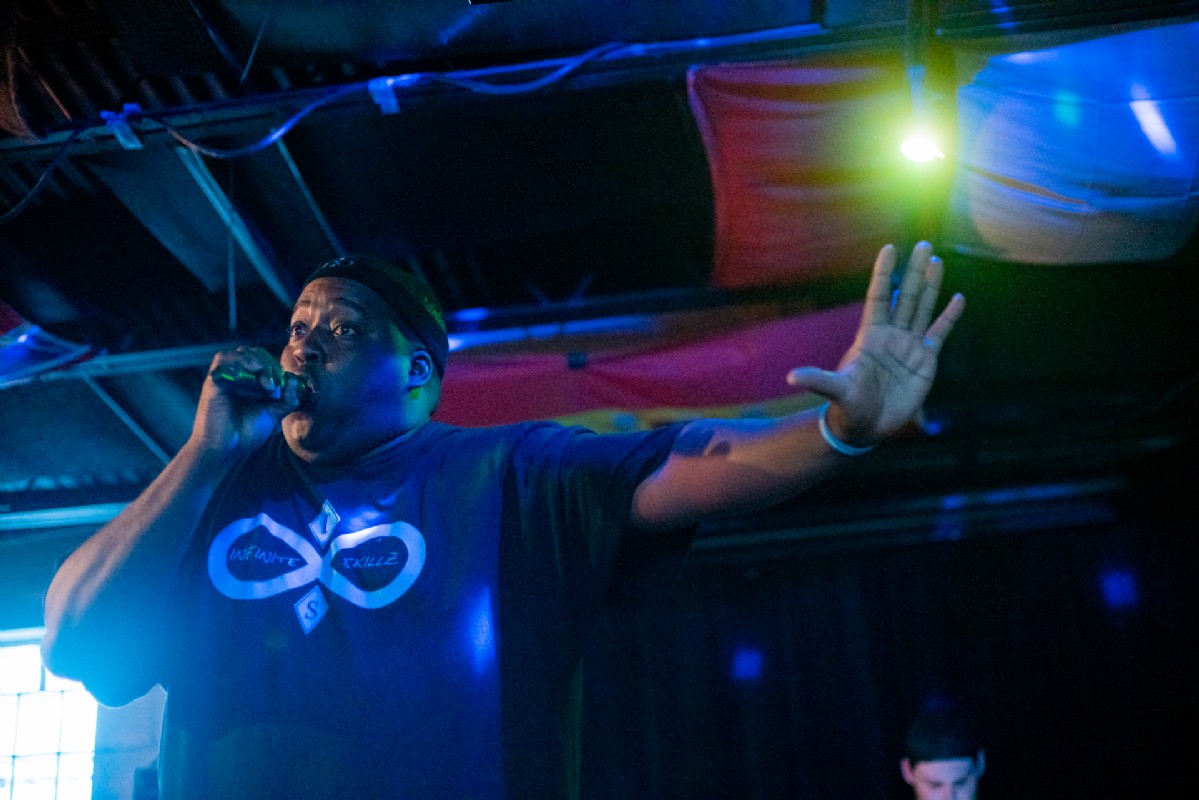 *All lyrics written by Infinite Skillz unless otherwise stated.