Headband Game lyrics
Title: Headband Game
Album: The Anomaly
Producer: Mr. J
Chorus
Pop Your Head Band! Snap That Thang With Your Left Hand!
Pop it! Pop Pop It! Pop Pop It! Pop Pop It!
Get Some Headband Game. Get Some Headband Game.

Verse 1
There's some ballers in here that are papered up.
And some real life pimps all tapered up.
Yall brag about the chains that you got on your chest.
But my headband game is twice as fresh.
Yall mean mugging me like you're King of the Haters?
What you aint never seen a brother coordinating?
Got my headband? Check. My wristbands? Check.
When I walk in the room, girls be breaking necks.
Fighting to get at me like I'm wearing axe.
They'd do the same to you if you learned how to match.
I'm broke, fat, and ashy but got more game than Jillian's.
Girls be like, "I don't know what it is, but I'm feeling him."
I turn my phone off when I'm trying to do shows
But when I hop off stage I'm trying to find some new hoes
I like to make friends in new area codes.
(Tell the truth!) I just want to trade a few Oh's.

Verse 2
Your headband game is how you express
Yourself to let your haters know you're not impressed.
Show off your home team or boost your town.
Right now I'm repping Iota brown.
(Ow Ow!) They come in all styles and types.
You can rock solid colors or ride with stripes.
My favorite shade is Carolina Blue.
My headband game matches what I'm trying to do.
I can wear'em with a throwback. Wear'em with a white tee.
I wear'em with Adidas but some choose Nike.
All the thugs know they can wear'em with a wife beat.
Hot girls wear'em with a thong and a nightie.
Akon might be, oh so icy.
But that route is a little too pricey.
I know a better way you can find you a wifey.
Your headband game can make you hyphy.
Click through the albums below and select any song to see the full lyrics for your favorite Infinite Skillz track while you listen.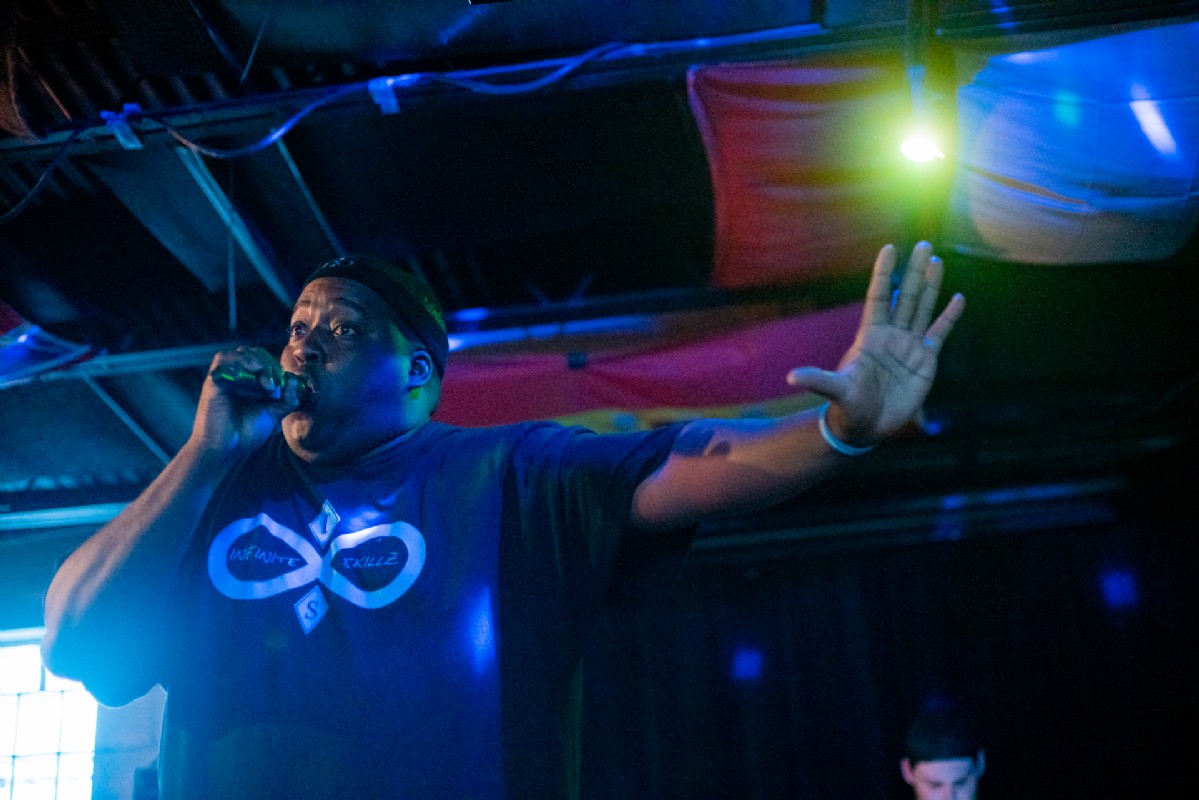 *All lyrics written by Infinite Skillz unless otherwise stated.