Late To The Party lyrics
Title: Late To The Party
Album: Late To The Party
Producer: Mr. J
Hook
Late To The Party. Late To The Party
Yeah I'm just getting started. Guess I'm Late To The Party
Verse 1
Everybody popping Mollies.
I'm sweating too but that aint how I get my jollies.
I aint saying that my life is free of follies.
But for the most part, man a brother's been solid.
Never had my biz in the streets
Now I do it big on these beats
Mom and Dad say they're proud of me.
Finished grad school by 23.
Not a genius, but think with more than my penis.
Good credit and my record looks like it's straight from the cleaners.
Yes, photo shoot fresh.
But because I choose music some say I'm going left.
I blaze my own path in front of me.
That's why I'm called an Anomaly.
The main event can't ever be tardy.
I was handling biz, that's why I'm late to the party.
Verse 2
I did the school thing. Excelled in academics.
But now I'm trying to bring Hip Hop past the limits
Of hood stories and ghetto glory with allegories
Of a little black boy on a middle class voyage.
Probably think we're all trapping or born rapping
What entertainers imagine is your only interaction.
That's ignorant and that breeds fear.
Fear leads to hate. And we don't need that here.
You don't want to talk about it. I don't want to let it go.
Media monopolizes just to see ratings grow.
And we fall for it on repeat.
I tell a different tale on these beats.
Dark skin, bright future, clear vision.
Integrated with innovative precision.
By decision. This ain't luck shorty.
I planned to be late my own party.
Click through the albums below and select any song to see the full lyrics for your favorite Infinite Skillz track while you listen.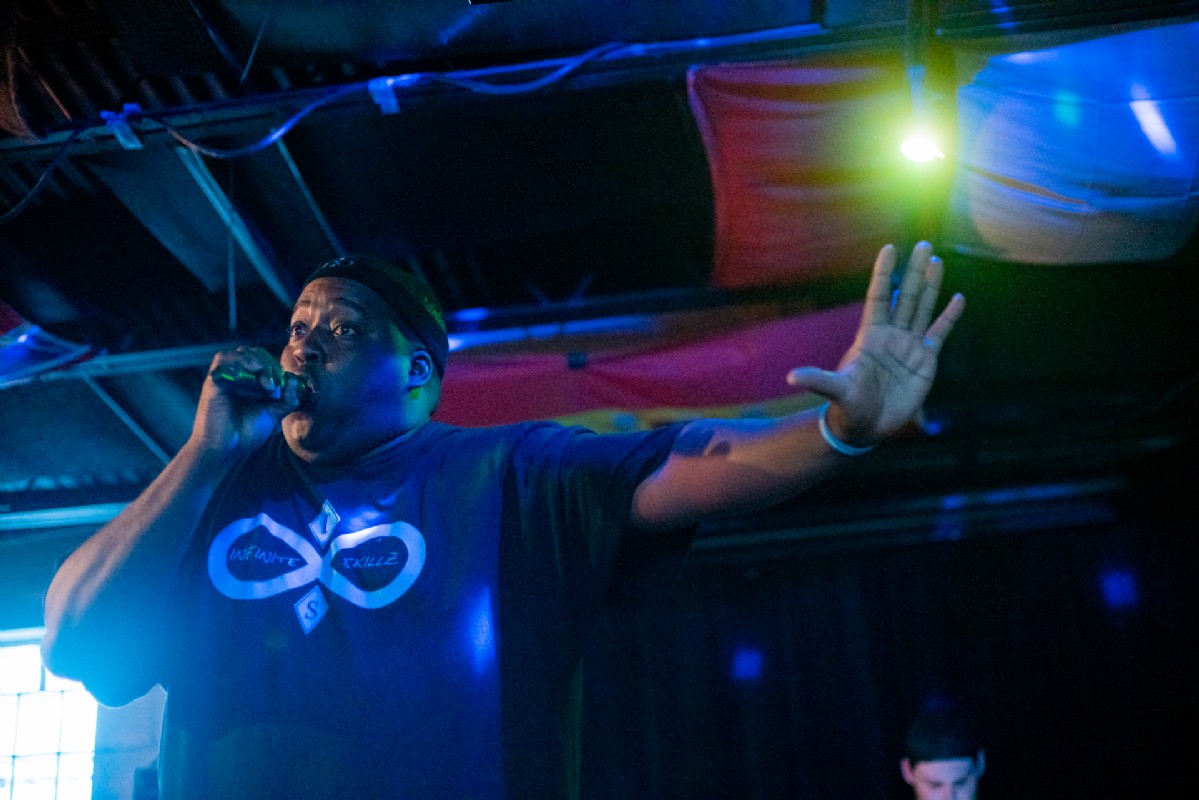 *All lyrics written by Infinite Skillz unless otherwise stated.