Lost lyrics
Title: Lost ft. Mr. J
Album: Slave Music
Producer: Mr. J
Hook (Mr. J)
Some MC's lost their roots,
Some MC's lost their Culture,
Now get back and study the past,
Cuz without that there'll be no future
Verse 1
I tried to get homeboy to check out KRS.
He was like, everybody knows Kanye West.
I said I'm talking bout the teacher, you bringing up the dropout,
Before MMA, there was Mike Tyson's Knockout.
You lil Macs need to get some real facts
Feed what's under your cap before you get it peeled back.
A new era, can only come from the previous.
To deny it is to live blind like Stevie is.
Before Kobe and Pierce was Magic and Bird.
Daddy Kane was a vet before Wayne's first word.
Before Rick Ross we had Rick Rubin.
He brought us the Beasties who got us Body Movin
Before 50 Cent ever made his first million
The Audio Two held down Top Billin
Before Jay-Z was B.I.G.
And before Little Brother was EPMD.
Before Sean John came and The Game had a shoe.
Everybody in the hood was rocking wear from the Wu.
Before the snap tracks we had the Boom Bap.
And Afrika Bambaataa came before all of that.
Verse 2
Gotta know your profession if you profess to be a pro.
Need to check where you been, to see where to go.
Or you're headed for self-destruction.
Ya need a foundation for your construction.
To lead the new school of dudes who Busta Rhyme
You need Special Ed to stand the test of time.
Curtis Blow put us on to the b-ball thing.
Ice-T was pushing it back when crack was king.
The Geto Boys will tell you that your mind is playing tricks
If you think Hip Hop started in 96.
These so-called Lords of the Underground
Best make sure they hold the Four Horsemen down.
Aint saying you can't flow if you haven't heard The Show.
But that memory lane could help you win in the game.
Without the roots of The Roots this flower aint growing.
You can't be Hip Hop, if you don't know it.
Outro
Greetings my brothers and sisters of the Hip Hop nation. Though our citizenry now stretches
to every corner of the globe, we are still very young. Let us not shackle our youthful
exuberance nor slow our steady progress by being ignorant of that which has preceded us.
Join me in honoring the pioneers of this movement and help me lay a foundation for the
future. As we move forward, we must take time to look back.
Click through the albums below and select any song to see the full lyrics for your favorite Infinite Skillz track while you listen.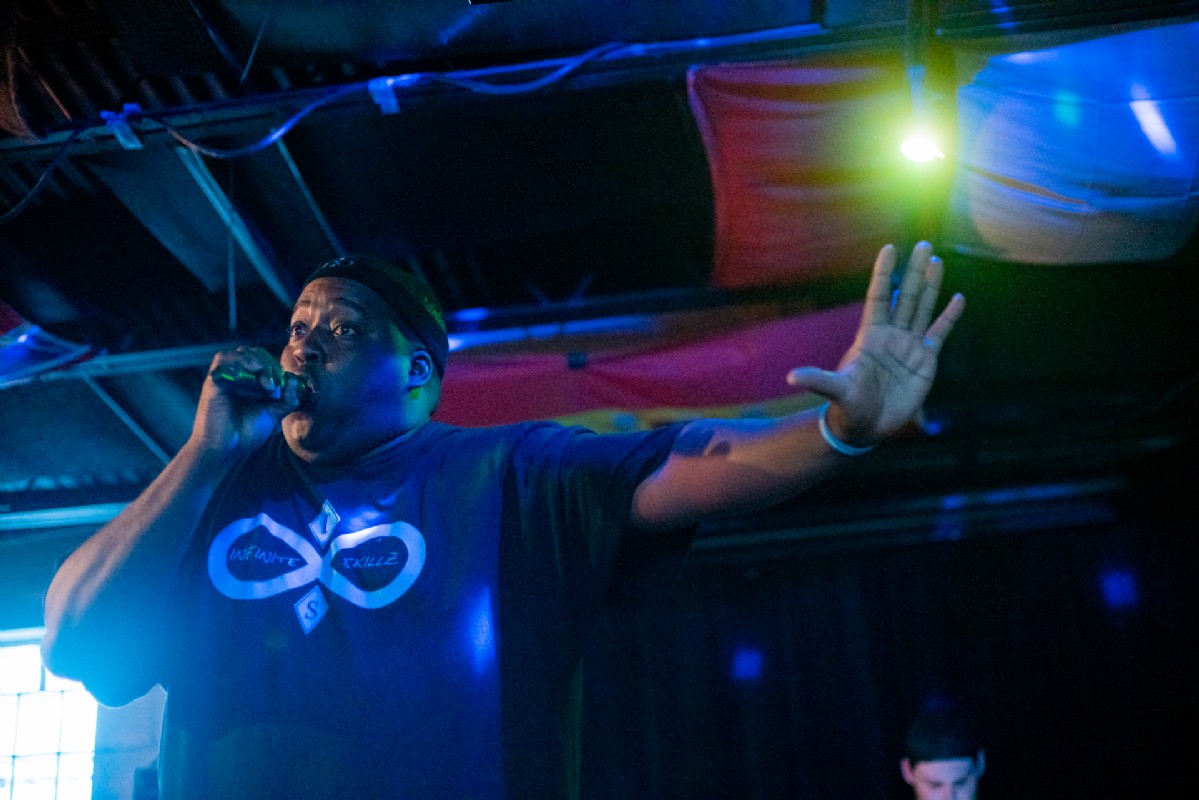 *All lyrics written by Infinite Skillz unless otherwise stated.