New Year lyrics
Title: New Year
Album: Late To The Party
Producer: Mr. J
Hook
New Year! New Money.
Make N.O.I.S.E. if your pockets aint funny.
Hey! We are far from broke.
Let's party cuz our wallets got more than hope.
Verse 1
It's like I'm sponsoring sauntering.
Stomping on my comp. They respond who let the monster in.
Raarrrrr! I hope I didn't startle you.
But if you're hating I don't really want no part of you.
Ever. So please watch your mouth.
Or I'll make sure you got tears wash it out.
Been a minute since losing fit in my dictionary.
Since 07 me and my brethren been like missionaries
For Swoon Music I should be seen as a visionary.
Worst case my wallet should be a cemetery.
It's not a ghost town. I can hold my folks down.
Haven't bought a pool, but the water's real close now.
Flowing. Splish splash if I want to.
Just cuz I got it don't mean that I'm going to.
That's a simp move. I aint one of them dudes.
So my smile's all I flash when slip through.
Verse 2
I'm underground but got stadium rotation.
Used my music for flotation up to cloud elevation.
So high! Got these haters getting fed.
Every time they look up, all they're seeing is my tread.
Oh well, maybe you should do better for yourself.
Worrying about what I put out, won't improve your financial health.
Growing up I wouldn't say all we had was us.
But nowadays I'm glad to say that we have enough.
We aint balling like the Waltons.
But my folks know money's not why I call them.
I gotta admit, that's the best feeling fam.
Way better than flexing on Instagram.
Best thing that I have ever paid for.
Was the crack that I made in my granny's door.
It took a while but I made it right.
Now I got my wings out and aint afraid of flight.
Click through the albums below and select any song to see the full lyrics for your favorite Infinite Skillz track while you listen.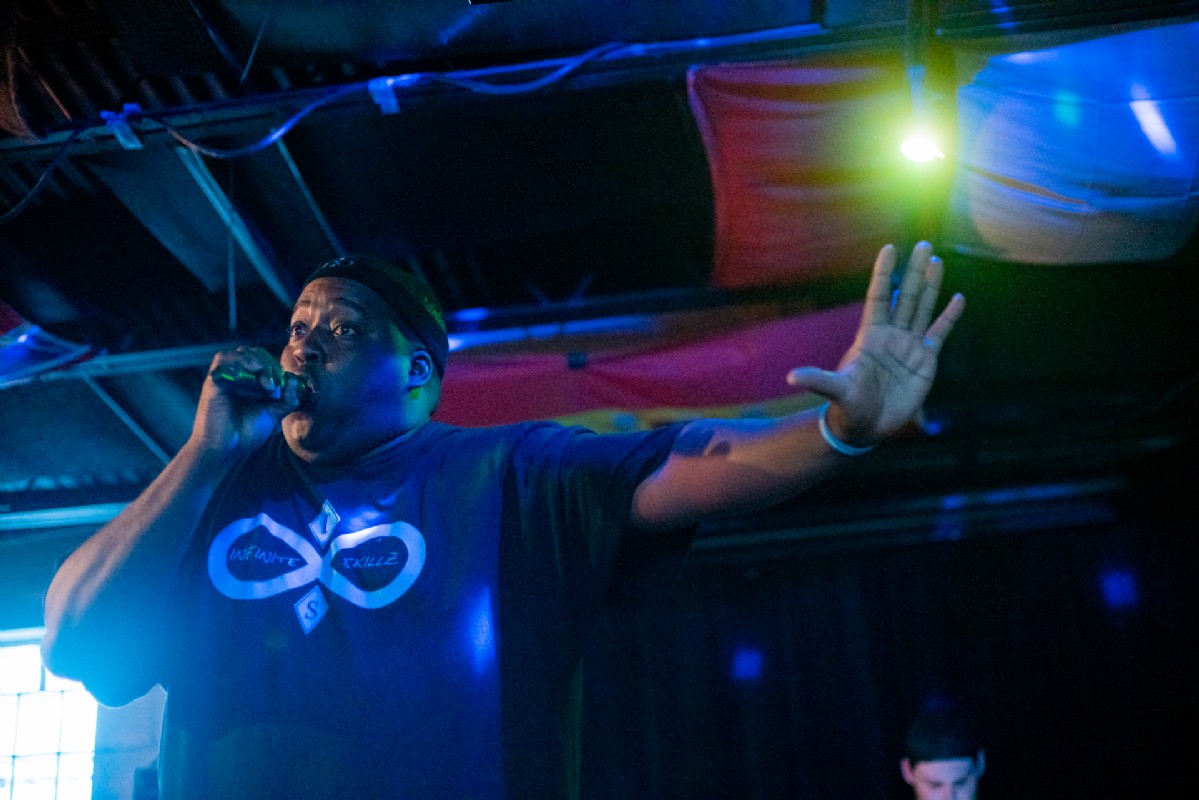 *All lyrics written by Infinite Skillz unless otherwise stated.