Rise lyrics
Title: Rise ft. Nice Krispy
Album: Slave Music
Producer: Mr. J
Hook

They're never gon stop me. Forever I'll rise.
Till my basement's in the sky.
I'll overcome whatever they try against me.

Verse 1

This system says your worth is the sum of your wealth.
You need to realize that it's the sum of yourself.
You can be severed from your loot, but character's a constant.
Your only shelter when life sends you bomb threats.
A few snafus left me pain tattoos.
Yet I still came through because I'm that dude
That was raised by his momma and molded by his daddy.
Thank God every day they, were the ones that had me.
I could have been birthed by much worse.
So I try to sprinkle to their love into this verse.
Taught as a young man we're judged by what we do.
First thing I learned in college was to keep a tight crew.
The man next to you could be your downfall
So I see you little haters but I stay from 'round yall.
I haven't always made the right choice.
But what I won't do is let you mute my voice.

Verse 2

You might think I'm famous but I know how I'm living.
So I keep working harder than that man in your mirror
You can try all you want, but you can't break my spirit.
Cuz it's holy and He told me one day I'd be near him.
So, I'ma catch pies, before I catch cases.
Won't see me in mug shots with yolk on my face and
Hair messed up. Looking straight faded.
I get dough legit and know that they hate it.
It's so motivating, but truth be shared.
I would hate me too cuz it's so unfair.
An embarrassment of riches was given to me at birth.
I see them as blessings, don't consider them a curse.
Every chance I get, I try to put in work.
Minimize regrets so when I'm finished here on Earth
I can safely say as my tape replays
I made these days something they'd say needs praise.

Verse 3 (Nice Krispy)
Can't stop, won't stop, gotta rise to the top
Cause ya girlfriend told me I'ma blow
And be bigger than the globe, So homey let it go
I ain't never gonna fall, and I ain't never gonna fold
forever I'ma ball, I thought I told ya'll
When I put my mind something it ain't nuttin at all
To get it did by the kid, and do it big til the talk
Becomes the walk, and I'm all up in it grinning with hawks
Just floating and coasting and going with the wind
With a breeze on my skin cause they said I'd never win
And that would be the reason why I'm giving you a glimpse
Of a dude on the move, with a clue and a pen
An instrumentyle…and a soul that'll spit
Like a magazine clip that ain't never gone quit
Til the sun gets eclipsed by a full blown moon
And it feels like 2012 every time that I step in the room,
BOOM…
Click through the albums below and select any song to see the full lyrics for your favorite Infinite Skillz track while you listen.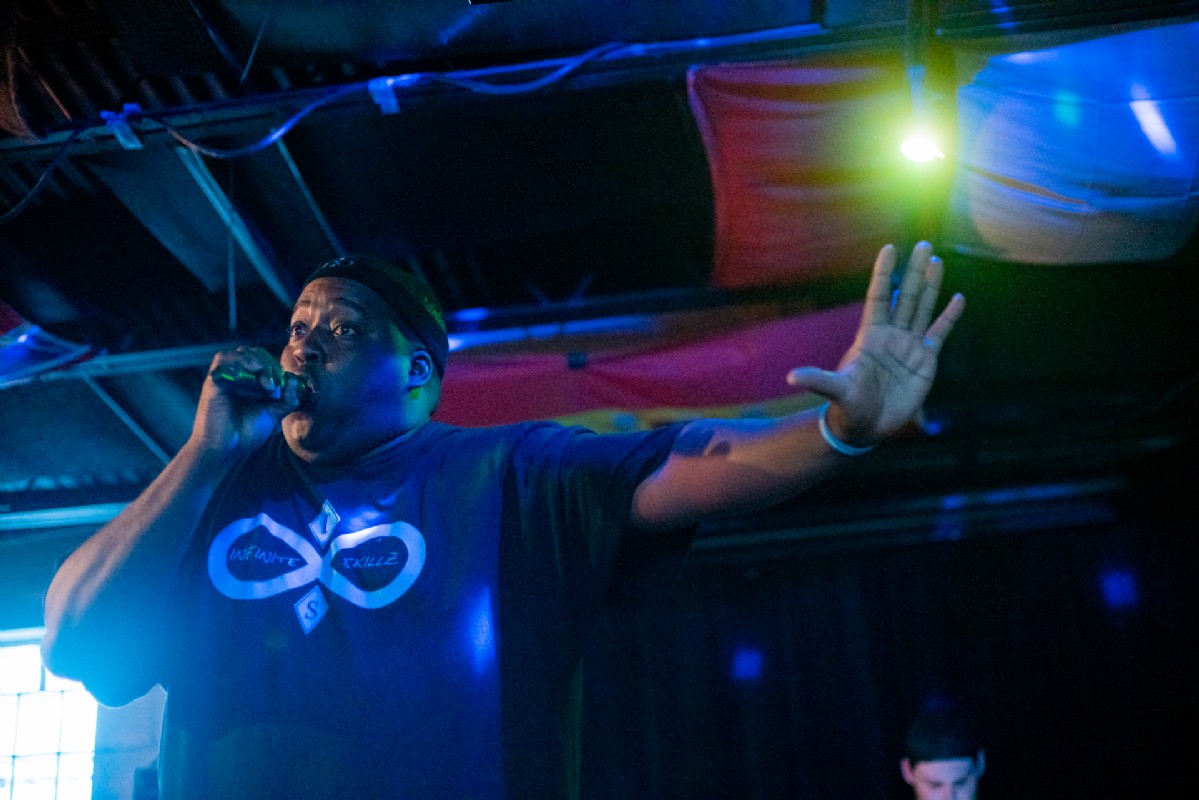 *All lyrics written by Infinite Skillz unless otherwise stated.