Kobe lyrics
Title: Kobe
Album: Late To The Party
Producer: Mr. J
Hook
For me to go in this booth is like asking Kobe to shoot
We work harder and smarter so you know we recoup.
Kobe….Kobe…
You aint now we be scoring like Kobe.
Verse 1
I aint feeling myself. I'm feeling you feeling me.
I feel as real as can be, maybe as ill as this beat.
My best days on repeat my brother.
Every page. Every stage is a feat my brother.
No pills yet I'm still trying to keep high brother.
Can't sleep when you're busy chasing peaks my brother.
It's cold out here. I gotta keep it moving.
Frostbite is not exciting and I'm not too fond of losing.
Learned a few hard lessons but this shol aint school.
Detention aint the move. The extinct did not improve.
I'm dinosaur big, but never had slow feet.
You trying to keep up? You're gonna have to go deep.
No chauffeur, but I get them show fees.
Been winning so much should change my name to trophy.
I was about my books, now I'm about these hooks.
Showing we can make them dance in the land of jook.
Verse 2
It's not hyperbolic, to say we been solid
Since the Cosby show ended and Rudy went to college.
No plugs but the crowd is electric.
The people have selected to ride with my records.
They respected, the hustle and results
They trust what I divulge is equal to a vault.
Golden, holding a whole lot of gems.
Lot of dudes on the court, but not a whole lot of him.
I gotta to win to make good on their faith
And show miracles happen no matter how late.
So I annihilate non-believers
With a fully loaded gun that I've dubbed achievement.
Let them haters fuss, we gon keep climbing though.
May take a long time but no one calls a diamond slow.
It's worth the wait to reverse your fate.
So I'ma, work my J till these herbs decay.
Click through the albums below and select any song to see the full lyrics for your favorite Infinite Skillz track while you listen.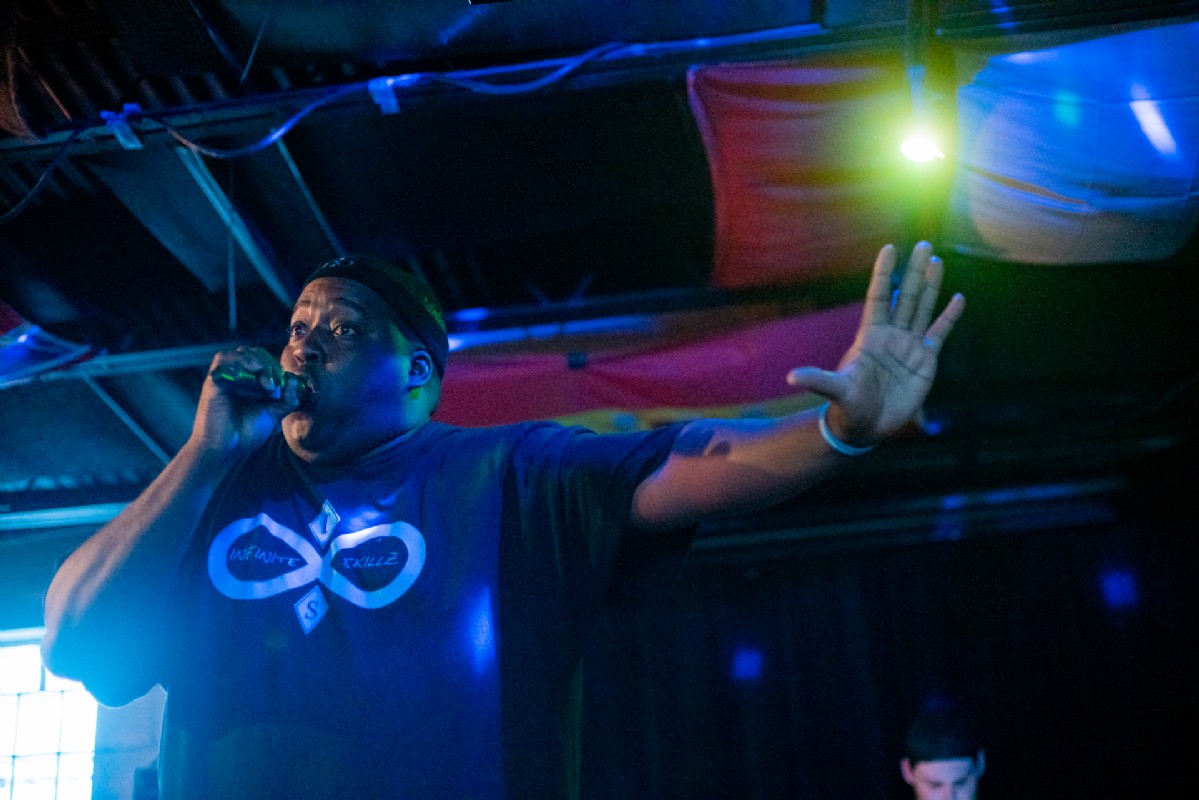 *All lyrics written by Infinite Skillz unless otherwise stated.