Everything lyrics
Title: Everything
Album: Late To The Party
Producer: Mr. J
Hook
I put that on my family. I put that on my name.
I will always be true to the game.
I put that on everything (everything)
Everything (everything)
Everything (everything)
I put that on my momma. I put that on my wife.
I put that on my first born baby and my life.
I put that on everything (everything)
Everything (everything)
Everything (everything)
Verse 1
Dragon says be patient, but I don't like waiting.
If I don't blow soon, wifey gone be debating.
Should she stay? Or should she go?
I'd hate to see her leave, but it's on with the show.
What we have is real, but if the wind blows.
The one thing that's Infinite is my flow.
You can't divorce that, never had to force that.
Got the city riding with me like my tracks are horseback.
But one town, that aint gon cut it.
To really Make N.O.I.S.E., I need about a hundred.
The experts say, that takes a lot of funding.
So I told J, let's get to running.
Keep throwing tracks at me till the game is slap happy.
Mayweather with the mic, vocals been a tad jabby
Target is the faces of everyone who laughed at me.
This is aint Hogswarts, but musically we have magic.
Verse 2
Voted the best local, my aim's been higher.
Love my city but I'd rather have an empire.
We're on that highway. Road tripping
Like them frat boys, but the goal is different.
You can be certain, I am on my Tyler Durden
Trying to get this dream working till my present seems perfect.
I want it flawless when I wake.
God made me in his image, so that's all I'm gonna take.
I'm outchea homey. Without fear on me.
If promoting means I'm thirsty you can douse beer on me.
Go ahead. Spill the whole keg.
Water board if you want, bet I won't beg.
Y.A.E.G.I. on my back. 1 of 1's on my feet.
Everything coming to me, except for defeat.
So as I sever this beat, while spitting effortlessly.
I'll take you out of this world, call it my clever retreat.

Verse 3
We got our wings out, the team's coming up.
I never worry about, who's running up.
Or have I done enough, cuz if the sun is up.
I make N.O.I.S.E.! Me and my boys run amuck.
Running through towns like a handful of twisters.
For each mile I want a fan with a fist up.
Plans to resist us, fail miserably.
We don't make movies. We make history.
It's being written right now.
Got love for Virginia but I'm glad I left town.
Went from living with my mom like a peasant in the basement.
To being in charge as the President of B.A.S.E. Inc.
Look bruh. I'm always on my job
Like these MPs at an overseas FOB.
That slacking's for them other guys.
I'm Infinite. I'll work till I'm immortalized.
Click through the albums below and select any song to see the full lyrics for your favorite Infinite Skillz track while you listen.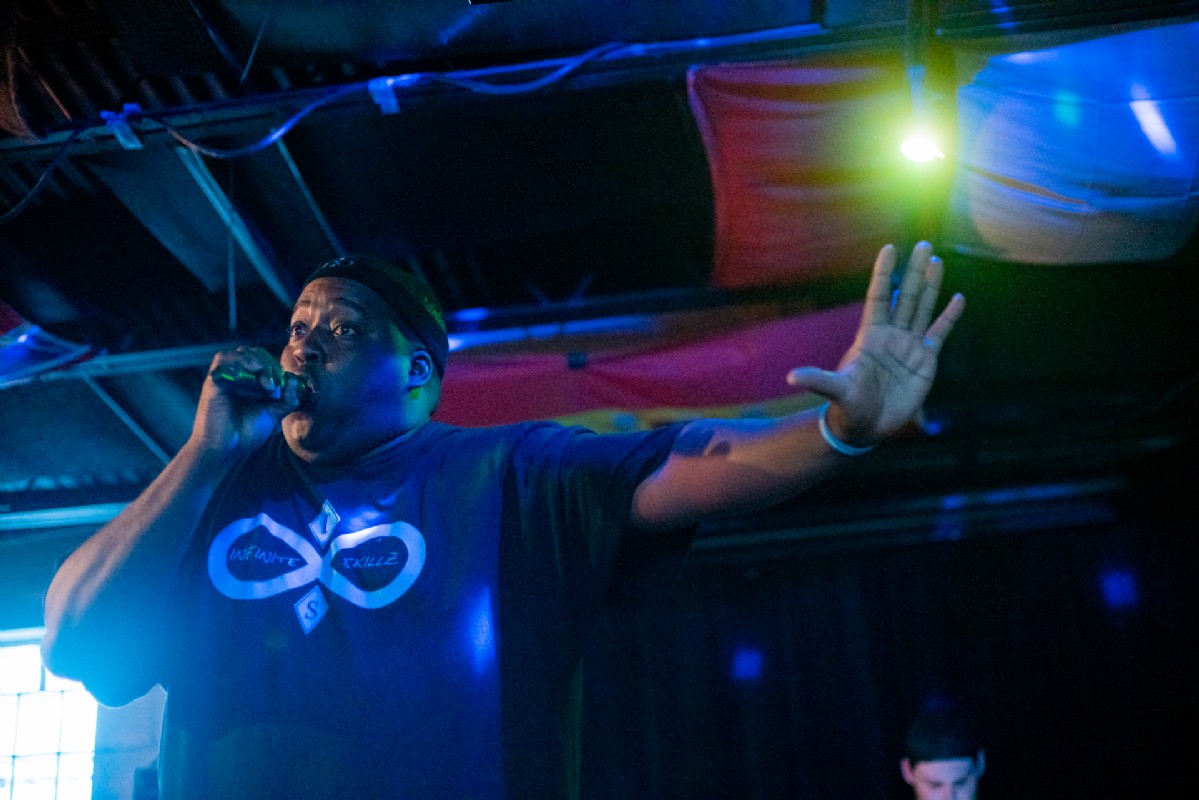 *All lyrics written by Infinite Skillz unless otherwise stated.