Beam Off lyrics
Title: Beam Off
Album: Late To The Party
Producer: Mr. J
Hook
I can be more and you can be more.
We'll both me more then we'll go beam off.
We can beam off together.
Yeah we can beam off together.
Verse 1
Your work ethic is what makes you worth effort.
The very first step is to go and reverse methods
That impede our growth, best known as the worst weapons
They'll kill you every time; I call them the hearse helpers
We got issues, you're my aid to face mine.
You let me know when my ego is racing my waistline.
When I'm being too harsh or overbearing.
When my eyes wander, you let me know I'm staring.
My reminder to find time for the family.
All week in the streets only leads to calamity.
Sometimes we switch around places.
I tell you when your tears have no foundation.
Let you know that a text aint the best communication.
Or when your attitude needs a new rotation.
But I love you how you are
So take my hand sweetheart so we can beam off.
Verse 2
Let's strive for the sky knowing that we won't reach it.
And we should end up balling instead of up on the bleachers
Share more than a bed even our dreams linked up.
I knew before we got started that we synced up.
Might miss it for a moment but I'd rather need chemo
Than rewind it BACK to the days of being single
New broads carry momentary rushes
But compared to you they aint bringing nothing. (Let's discuss it.)
You put in work whether or not I notice.
That's why I love you. A girl who can match my focus.
On the surface we might seem like opposites
To outsiders but they're not watching properly.
The way you're loving me. They way I'm loving you.
It's got me glowing inside like the oven do.
I didn't really know myself till I discovered you.
Believe that leaving is something I'll never do.
Bridge
New day.
Another chance to elevate.
When you wake,
I'll greet you with this serenade.
Click through the albums below and select any song to see the full lyrics for your favorite Infinite Skillz track while you listen.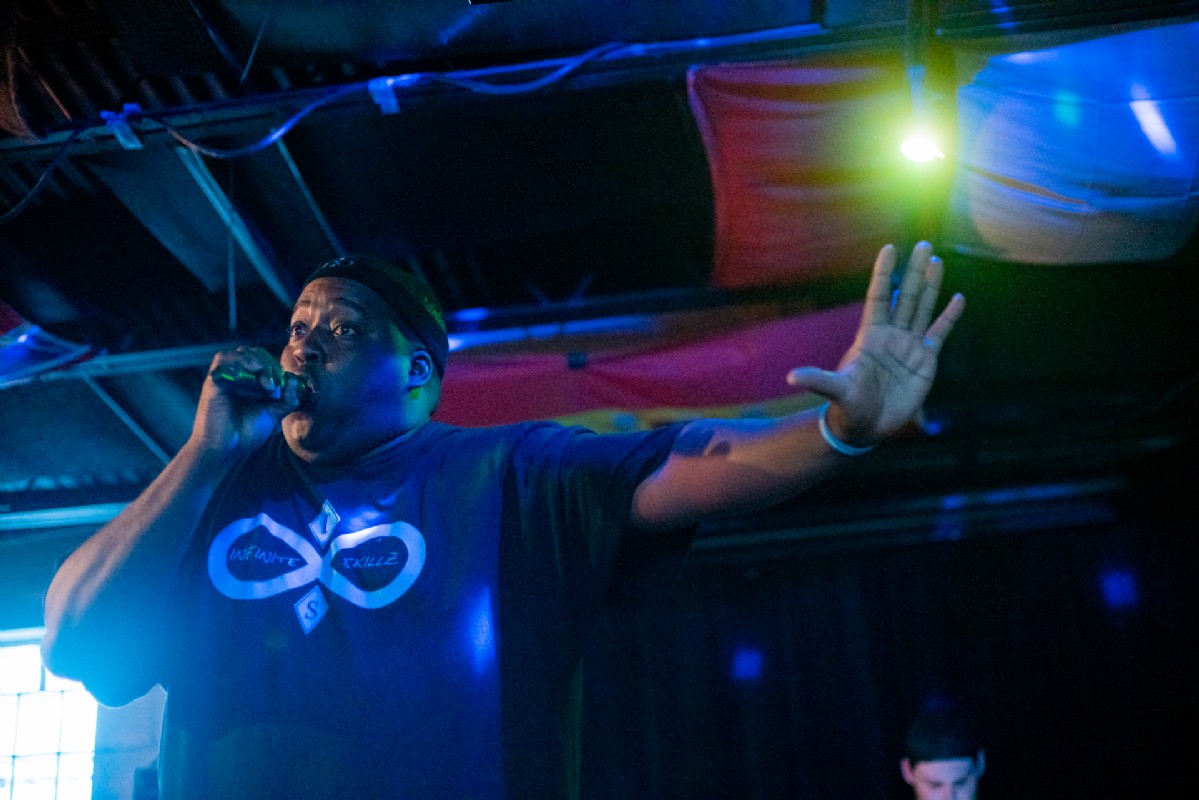 *All lyrics written by Infinite Skillz unless otherwise stated.