Slave Music lyrics
Title: Slave Music
Album: Slave Music
Producer: Mr. J
Hook
They try and stop us cuz they don't want us to do it,
But we're still gon overcome, with Slave Music.
We shall, we shall, we shall overcome.
Verse 1
Lunchtime cipher session serving bammas for their bread
Cuz they could not keep ahead of a single thing he said.
Looking stunned and astonished as this dude from the honors class
Was throwing daggers at competitors comet fast.
On that carnival steez; Step right up.
Be cool or this dude would tear your rep right up.
He was, straight zoning. Verbal skillz honing.
Not an ounce of ill will against any opponent.
In his quite moments he would fill composition books.
Knew the freestyle sideshow was only meant to get them hooked
To elevate he would need to connect
With his fans take some chances and earn their respect
He established the fact in this craft you call rap
He would have to hustle hard to survive and adapt
To all of the snares that may lay in his path.
Knew he'd need help, so he went and got him a staff. Told them,
Verse 2
They're trying to stop us. Crooked lawyers and the coppers.
They would hurt us worse than murder if it's certain they would profit.
Had a nationwide buzz, but couldn't buy a drink.
Everybody knew his name but the folks at the bank.
The major label route was no longer his ladder.
That particular bridge was already shattered.
Fam said, "Do you! That's really all that matters."
Instead of hopeless he got focused and muted all the chatter.
Bared his soul in the booth, told his highs and his lows.
All outside distractions got the Heisman pose.
Producer said, "Yo man, you bloodied up my beats.
Older brother caught a taste and went running up the street.
Shouting, "Damn my brother is nice!
Got the album pressed himself and now he's loving his life.
Movement got too big for the station's to ignore.
Went from selling out the trunk, to going on tour.
Click through the albums below and select any song to see the full lyrics for your favorite Infinite Skillz track while you listen.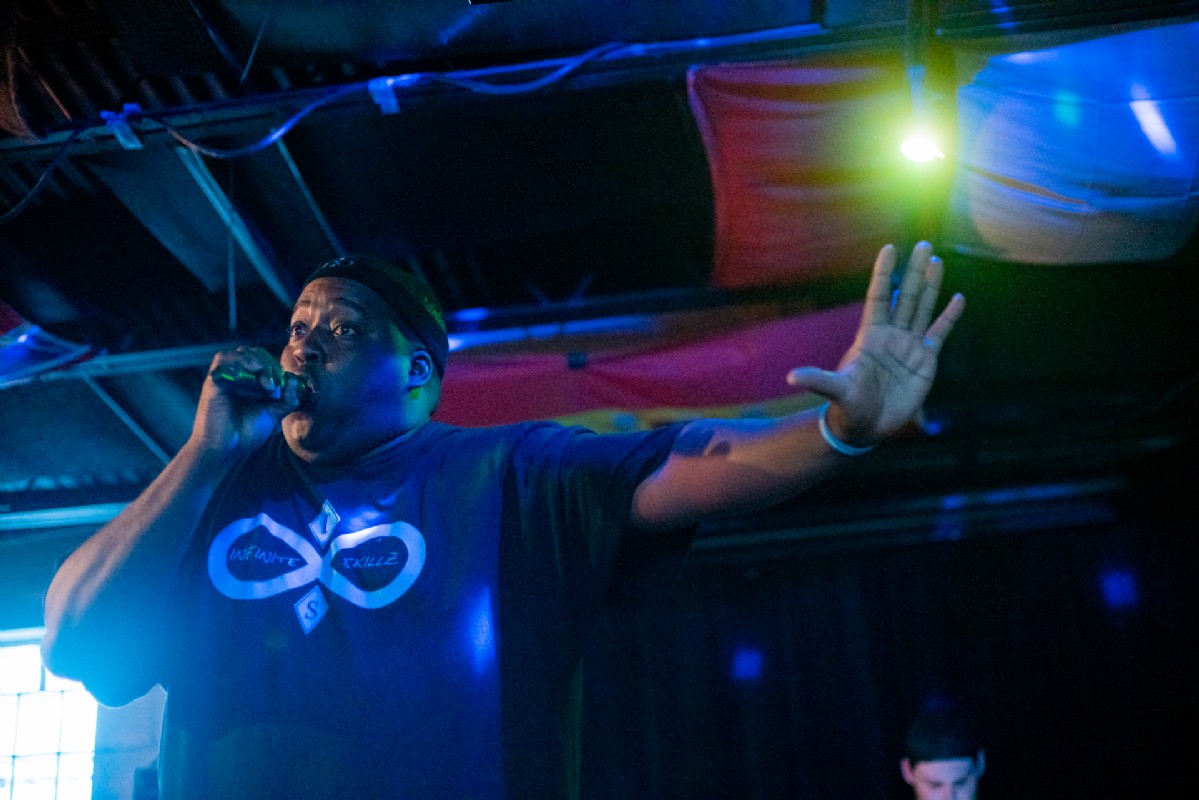 *All lyrics written by Infinite Skillz unless otherwise stated.