iFlow lyrics
Title: iFlow
Album: Late To The Party
Producer: Mr. J
Hook
iBall iShow
iRhyme iFlow
I got this thing some call a gift.
B.A.S.E. Inc is the squad that you party with.
iGrind iGo
iWrite iKnow
That I got this thing some call a gift.
Dream Team is the squad that you party with.
Verse 1
When I flow, it leaves a great impression.
Nowadays aint no haters in my section.
They went from heckling to having to respect him.
To getting their outsides introduced to their rectum.
Cuz the flow is bananas man.
I'm burning tracks like money in banana stands.
You can't arrest my development; you're still on the teet.
Of your alcoholic mommy while I be on the street.
Banging the block; you feel the tremors.
Day job or the music; that's a real dilemma.
Cuz the game is so shady and the snakes run rampant.
But B.A.S.E. has a place on your neighborhood campus.
The rapping Billy Madisons; faces made for cameras.
We Mona Lisa the track no matter what the canvas is.
Always a masterpiece
When you see me point me out and say that's the beast.
Verse 2
I've never had to live in a group home.
My struggle is trying to put my group on
These lil haters couldn't fit my baby shoe on.
Come try me. You gon wind up getting pooped on.
You can find me in the booth with my boots on
Kicking ish making hits like a new Combs.
Got other artists saying "How can I get you on
My songs?" Well here's what you can do holmes.
Quit rapping. Make a beat like this man.
Or learn an instrument and go join a chick band.
Better still, take a chill in some quicksand.
I keep it moving. I aint losing with a kickstand.
I don't feel the need to rhyme with none of yall.
My pen springs so my bars do somersaults
Long winters for you sinners wishing I would fall.
I'm well seasoned. So it's treason thinking I'ma stall.
Click through the albums below and select any song to see the full lyrics for your favorite Infinite Skillz track while you listen.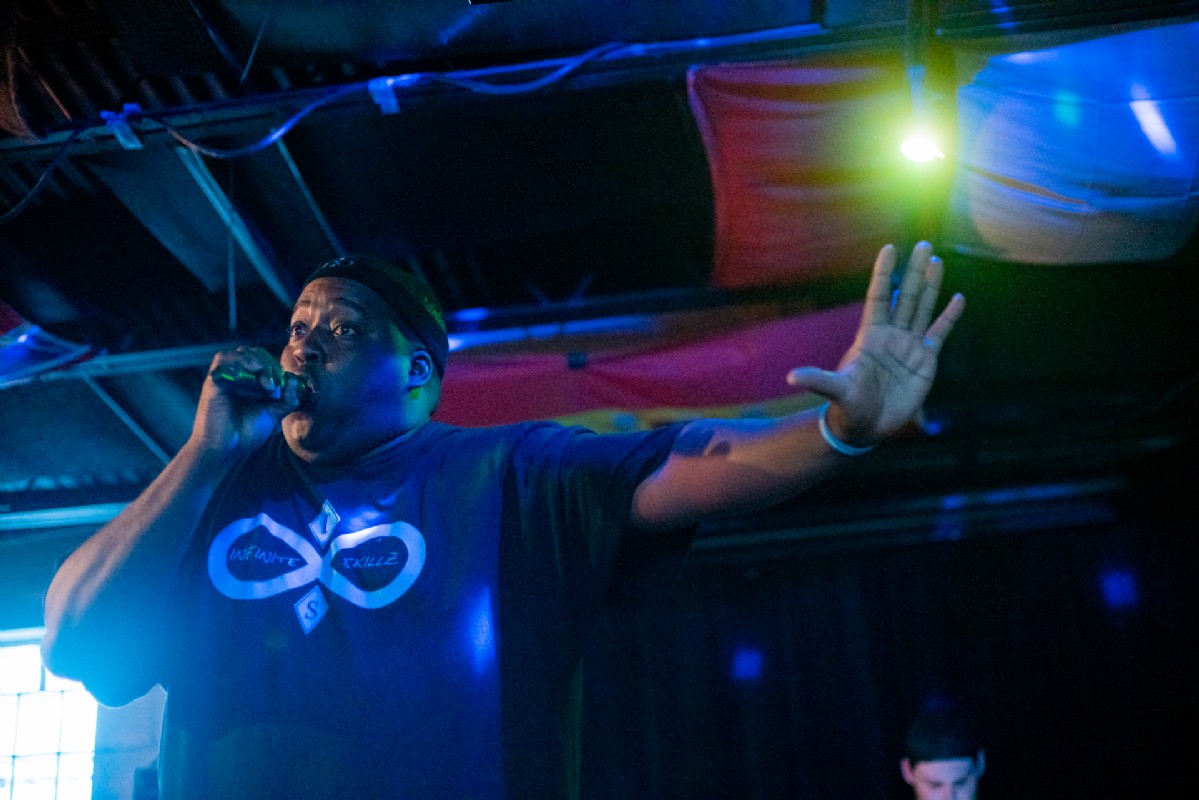 *All lyrics written by Infinite Skillz unless otherwise stated.