Struggle lyrics
Title: Struggle
Album: The Anomaly
Producer: Mr. J
Intro
This song is dedicated to my parents, Billy and Vickie. I call it The Struggle. Mom and Dad, I love you both so much.
When I think about how hard it must have been for you guys to make the decisions you did so early into your own lives I just feel blessed.
Verse 1
They were two young love birds off at different colleges.
Their bond grew stronger despite increased mileages.
Only three months passed before time wreaked havoc.
How could something so beautiful become so tragic?
Both dropped out, but not because of their grades.
They had a son on the way; it was time to get paid.
Formula costs money and diapers aint free.
So the boy signed up to be all he could be.
They were young and in love, so they kept making bundles
Of joy but not loot. Bank accounts on the humble
Tough decisions, constant sacrifices.
Too broke,too young. This can't be what life is.
While most of their friends had fun on weekends.
They were home with three kids struggling to meet ends.
Went from high school sweethearts hugged up at the prom.
To my dad asking, "Want to live with me or your mom?"

Verse 2
I got my first job when most kids were riding bikes.
Partially why I got a late start riding mics.
Parents did the best they could to
Get us out the hood you
Already know they're beginning wasn't good dude.
When I look back, I'm nothing but proud.
Cuz my mom got her Masters and my dad's still around.
He put in mad work raising three bad boys.
Arguing, bickering, and making mad noise.
And though their first son did some time for his sins.
All three went to college and are honorable men.
Cuz my momma and him were the perfect tag team.
Our behavior got sick? They had a vaccine.
That rod got used they wasn't spoiling nothing.
Every time we showed out, they were uncoiling something.
Their discipline produced a leader of men.
A future doctor and a man of the pen.

Verse 3
How many of yall rode the bus, and then the train.
Got off and rode your bike two miles in the rain
In traffic for the chance to rock 16 bars
Cuz you didn't want the fact that you had no car
Or that your writing hand sported surgery scars
Keep you from becoming the new age Nas.
It's hard getting sold, without being bought.
It's the same selling sacs without being caught.
So the thugs say, but the drug play, aint my runway.
Maybe one day, I can afford a lazy Sunday.
I brag about my hustles but they're born from need.
My life is no fairytale torn from dreams.
But my parents' ill beginnings and late demise.
Will never be why I don't take the prize.
If I have to put in work while you're taking five
When it's all said and done I'll still be skating skies.

Hook
Even the strong struggle and strive to maintain.
I hibernate pain as I try to make gains.
Even when roadblocks are dividing both lanes.
My mind just won't blame. I design my own frame.
Outro
Divorce or not, every good quality I have is directly attributed to the joint effort you guys made to raise me.
My strength and stability; my intelligence, my focus. I can never thank you enough.
I owe not only my life but the quality of it to you. I love you.
Click through the albums below and select any song to see the full lyrics for your favorite Infinite Skillz track while you listen.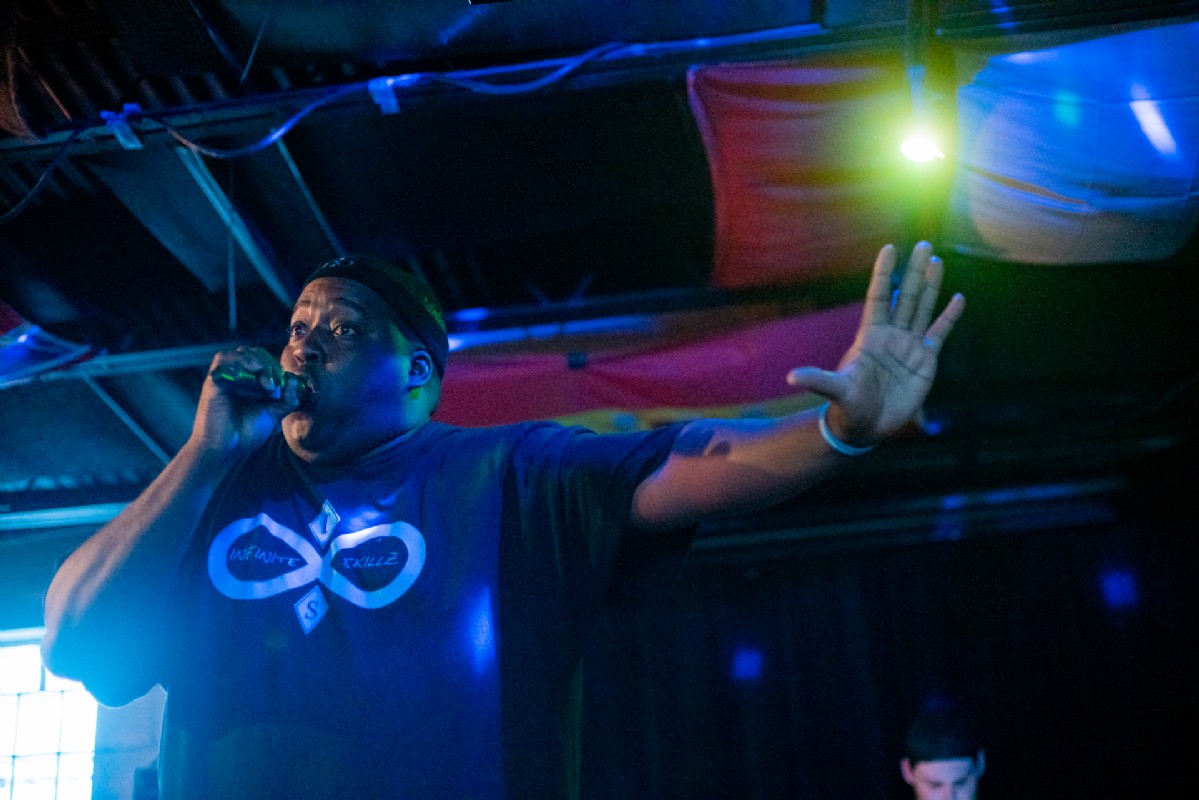 *All lyrics written by Infinite Skillz unless otherwise stated.