ETO lyrics
Title: ETO
Album: Late To The Party
Producer: Mr. J
Hook
E-T-O baby every time out.
Every time out. Every time out.
We do it E-T-O baby every time out.
That's what we're all about. We do it every time out.
Verse 1
Consistent with the flow. Every record. Every show.
When I leave my front door you see the moves of a pro.
We aint trying my dude, I'm not just talking.
I got bad knees, still do a lot of walking.
We put up. We show out.
Created our own lane. Don't need your route.
Not waiting to get signed. This aint a hold out.
We been winning without Gwenning. There is no doubt.
B.A.S.E. Inc Music. Allergic to the losers
Who say good money won't come from making good music.
That's what happens when you have good people.
And when your hustle game has no equal.
These dope boys have never spoken for us.
Got crowds Making N.O.I.S.E. like the home team scored.
It aint me. That's not what I'm about.
But, I be going in. (When?) Every Time Out
Verse 2
City on my back like I'm late paying utilities.
Know that I'ma rep you to the best of my abilities
Yeah I'm a transplant. That's documented well.
But it's bout where you're from AND where you get your mail.
Don't know about you, but I know about me.
When I look into the mirror, what I see? That's a G.
And a real emcee, who's been giving yall fire.
But aint too big to still pass out flyers.
If you said you out work me, you're a got damn liar.
Two states on my plate. Black Burban on the rise.
Yeah I got no priors. Aint selling no yay.
Rep the boys from the burbs. Came to say it's okay.
Be yourself homey. Do what YOU like.
Ride that skateboard or a motorbike.
Whether it's BMX or DMX,
The only thing you have to do, is be your best.
Click through the albums below and select any song to see the full lyrics for your favorite Infinite Skillz track while you listen.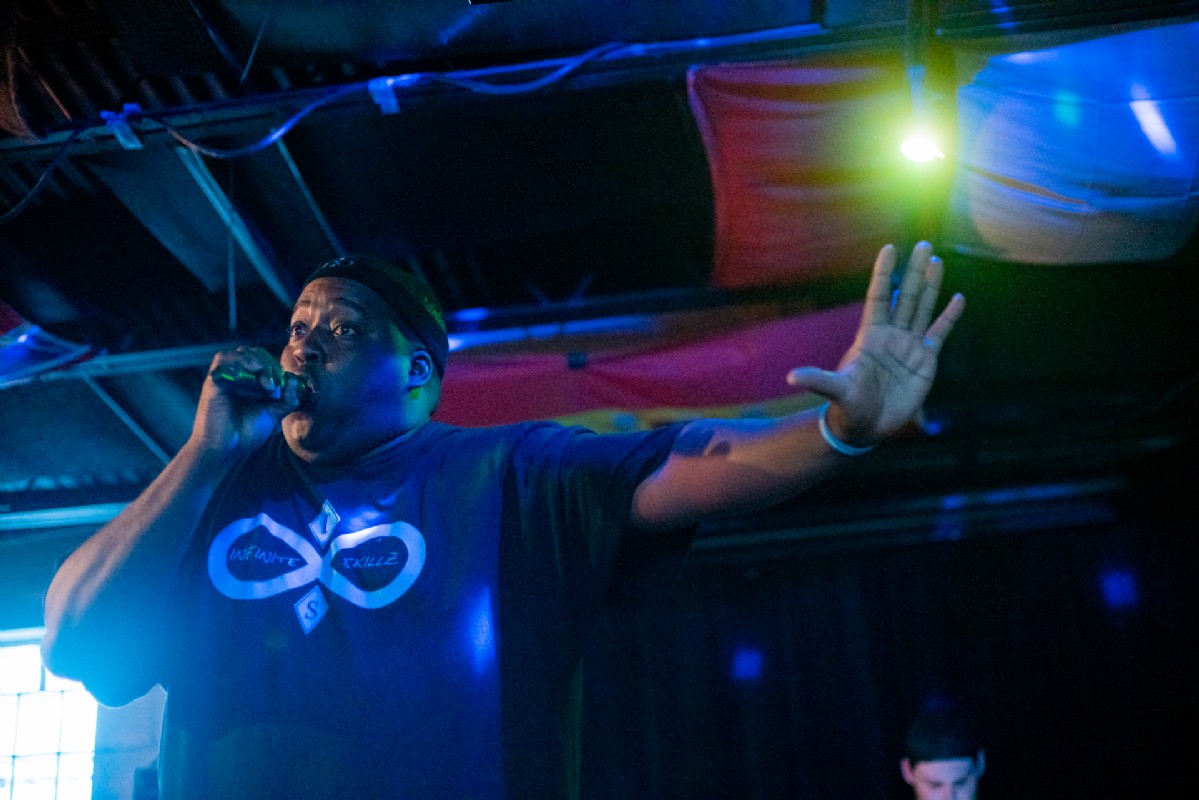 *All lyrics written by Infinite Skillz unless otherwise stated.