Black Burban lyrics
Title: Black Burban
Album: Late To The Party
Producer: Mr. J
Hook
Black 'Burban …. Black 'Burban
Been hard working unearthing the Black 'Burban.

Verse 1
We're not all alike, though we were born equal.
It's what you do not where you're from. Come on people.
It's all good joe. I aint from the hood though.
In case you forgot, a lot us are not
Doing that trap thing or on that track team
Whatever I choose to do is a black thing. (Ya dig?)
Don't try to pigeonhole me.
Though I'm as big as the fridge, can't no kitchen hold me.
I came here in 03. Aint nobody know me.
A quick 10 years later, now they call me OG. (OG!)
This boy from the Burbs did work in the Burg.
Insomniacs get served these dream hors d' oeuvres. (Yessirr)
That's nothing but some work baby.
Respect my brand, same color as a smurf baby. (Ow Ow)
Holla back if it it's working.
Yall sound official. Must be the Black Burban.

Verse 2
Winners work. Haters talk.
That's why my dreams have wings and yours are made of chalk
Outlines cuz you been outshined
By those of us who've chosen to go and out climb
The bad habits of you bottom feeders.
Been achieving since before Run ever got Adidas. (My Adidas)
Yeah. How about that?
I make the kind of tracks that make Tiger glad to be black. (Fer shizzle)
Go ahead. Chew on that.
Black boy from the burbs, why you are doing rap?
Your vision's kind of thin if all you see is my skin.
I am more than my melanin. You need social developing.
Were you home schooled? In the backwoods?
Where the men wear the opposite of black hoods?
There aint no accidental racists.
Yall be working hard to hide it, until your daughter's dates me.

Bridge
I'm too busy being me, to worry about folks who don't want me free.
I know who I am and I feed my fam.
So if you aint clapping I don't need your hand.
Click through the albums below and select any song to see the full lyrics for your favorite Infinite Skillz track while you listen.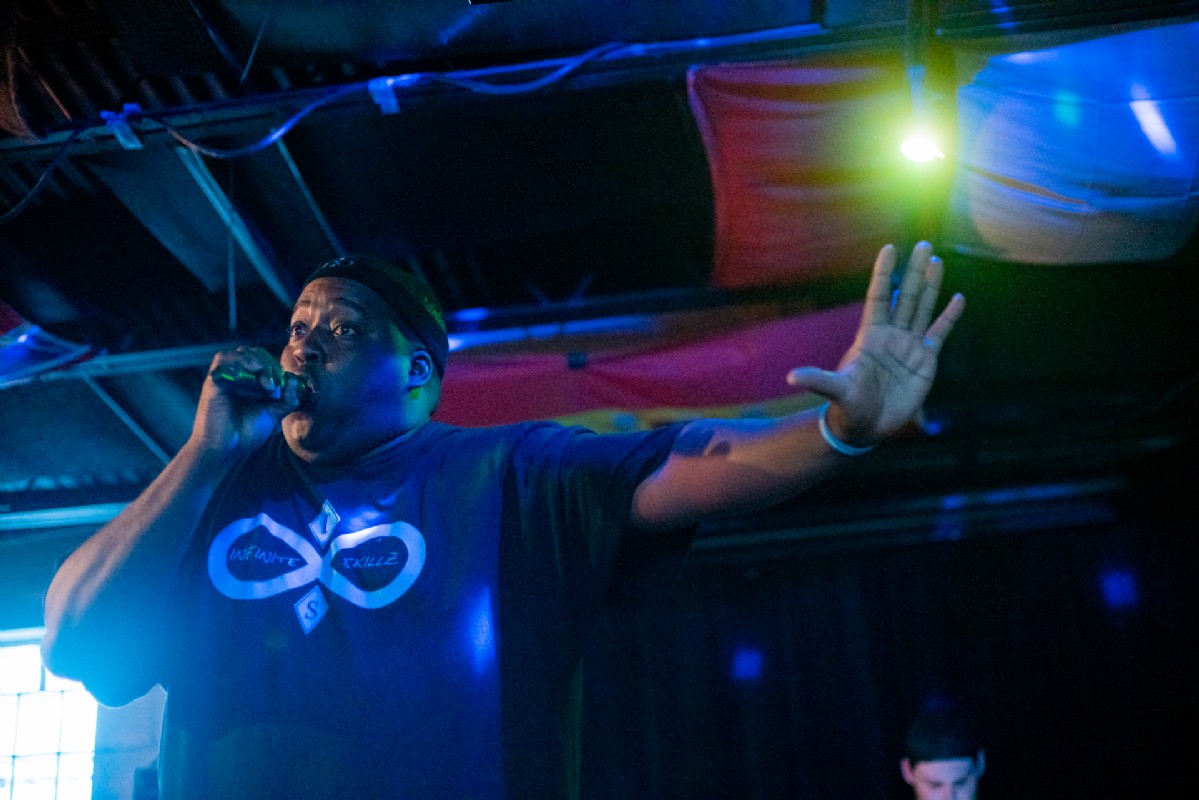 *All lyrics written by Infinite Skillz unless otherwise stated.